Creativity Club blog prompts
"write about your bank holiday memories as a child and how they differ now.
Or perhaps you had a family tradition and you still carry it on now with your own family? Or perhaps bank holidays now mean CRAFT!!"
Hiya crafty friends,
Something a little different from me today, with this prompt.
Bank holidays, as a child, always meant (if my dad wasn't working away) days out, and the ones I always remember was to a place called Lymm Dam. I actually had a visit there a few weeks ago, as I hadn't been in
YEARS
, and I really enjoyed reminiscing.
There are LOADS of photographs of us here when I was young but I'd have to dig them all out, as it would have been nice to compare then and now.
I really enjoyed visiting again and t
aking some photos. It brought back some lovely memories. One of which that has just come back to me whilst writing this, was there something in the woods that I thought was a fairy's chair...lol! I wonder if it is still there :) Oh to be young again :) I loved going there, we used to do everything, together as a family...
fishing

climbing
nature walks


Hmmm, what do bank holidays mean to me now...probably

Lol...I'm sure it must have rained on bank holidays when we were kids, but you never remember them, do you?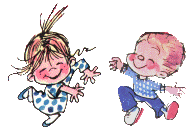 I don't really know what bank holidays mean to me nowadays. Maybe I should start making them special again, but we all grow up in the end... unfortunately.
Hope you all had a lovely bank holiday weekend x