Hiya Crafty friends,
Well I finally had a chance to play with my new Stampin' Up Goodies...yay!!! And as Easter is just around the corner I though I'd make some Easter themed goodies for some of my family.
After seeing our lovely demonstrator,
Shirley
, use one, one of the things I was lucky to get with my hostess pounds was the Petal Cone Die...don't you just love surprise freebies :)
I have just made the 'as it comes' cone, but I have just been looking at Pinterest and there is some great ideas of other things you can do with it. I am so glad I got it now :)
The first two 'cones' are for my Gran and Great Auntie, and I'm going to fill them with sugar-free goodies.
Supplies:
Stampin' Up Petal Cone Die
Stampin' Up Dotted Scallop Ribbon Punch
Embossing folder
Xcut Scallop Circle Punch - small and medium
Oval punch
Blue and cream card
Foam pads
Clear buttons
Gems
Supplies:
Stampin' Up Petal Cone Die
Stampin' Up Dotted Scallop Ribbon Punch
Stampin' Up Freash Vintage Stamp set (free Sale-a-bration set)
Stampin' Up Old Olive Ink
Xcut Scallop Circle Punch - small and medium
Oval punch
Blue and cream card
Foam pads
Gems
The next thing I made was an idea I got from YouTube, and just had to make them as they are soooo cute. They are for my nephews (I know one of them is a 'bit too old' for a carrot...lol... but ah well, I think he will be a bit more interested in the chocolate inside anyway...lol...and it gave m an excuse to make a couple)
Supplies:
Stampin' Up Petal Cone Die
Oval punch
Stampin' Up Old Olive Ink
Dotted embossing folder
Orange and green card
Happy crafting and inky fingers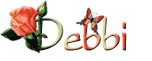 xx