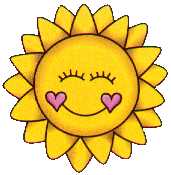 Hiya crafty friends,
The sun is out in full force this week, here in the UK.
Last weeks Creativity Club download was a exclusive collection, that coordinates with the Ahoy There! range, and was just perfect for crafting in the sun.
With this collection I made a tunnel card (the first one I have ever made!)
When I saw the blue and white swirl paper, I instantly thought of waves on the sea, so that was my starting point and it grew from there
I layered three waves cut from the paper to add the depth, then cut out one of the boats and adhered it to the centre wave.
I cut (with my Silhouette Cameo) the light house in two parts. The bottom layer was cut around the whole solid shape, and the top layer I cut out the details too so the patterned paper could show throug.
The paper used for the sky was from a past Creativity Club download, but I thought it worked perfectly. To which I added some clouds.
And lastly, some bunting, which really finished off the seashore theme.
I'm really pleased how it came out in the end, and I'm not sure why I hadn't made one before now. But I can see myself making more now :)