Hiya crafty friends,


I don't know about you, but I'm still waiting to Spring to start? I've still got my winter woolie out :O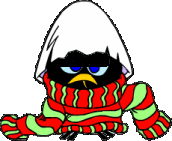 I choose some bright and cheery papers from the collection this week, to make my project...
...and used a technique I learnt whilst I was doing the
Online Card Classes - Patern Play
, and made my own sheet of patchwork style paper. It's such a simple, but effective way to use your pattern papers.
I then used a scalloped heart dies, to make these cute 3D patchwork hearts. I love how dimensional they are!
I have a couple of ideas what I want to do with them, but you will have to keep you eyes peeled for them next week...ooooowww, I am a tease, aren't I :) Lets hope Spring finally arrives by then :)
Product ingredients: