Hi crafting friends,
Where has this month gone? But don't worry, there is still seven days left to enter this months challenge. The theme is:
'Inspired By...'
A bit of a different challenge, for you this month. Is there a crafter you are inspired by? They can be famous, or not so famous. Are they just one of those crafters who you just keep going back to.
Make a project which is inspired by their style. Please state the crafter you were inspired by. And if they have a blog, website etc, please add that too.
This challenge has also been sponsored by
where the winner will win two template of their choice!!
Pop over to our challenge blog to enter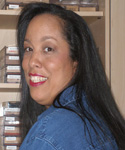 Now it's time to share my 'Inspired by...' card. and I have be inspired by a crafter called Becca Feeken. She is such a talented crafter and amazes me with the things she can do. The things she comes up with, and the way she works things out just blows me away. Ans she seems such a nice person too.