Hi Crafty friends,
When I put out my design team call I never thought I'd get soooooo many replies. I really was shocked. One of the hardest things for me to do was narrow down the list after looking at everyone's fabulous blogs.
So with out further ado. I'd like to introduce you the the Cards Galore Challenge Design team...


I am excited to let you know that from the March challenge onwards, you will start to see these ladies fabulous work .
Happy crafting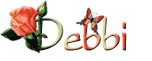 P.S. The February challenge will be posted on the 1st Feb, and there will be a prize from a very kind sponsor :)